Resources for Professionals
BCBAs: Helping you serve your families with compassion
Are you a BCBA interested in continuing education credits all about compassionate parent training? 
The Parenting with ABA CE Membership has created a community of professionals who want to empathize with families, empower parents, and share our amazing science with families.
On Demand CEUs are available with rotating topics.
Get a sneak peek inside the Parenting with ABA CE Membership and get continuing education credits all about compassionate parent training today!
BCBA Moms- read this.
Balancing the two roles of behavior analyst & mom can be so hard!
Your mom friends who aren't BCBAs just don't get it.
Your BCBA friends who aren't parents just don't get it.
But the good news is that inside the Bx Mom Collective- we DO get it!
Connect with other BCBA moms and get the support you deserve from people who really do understand.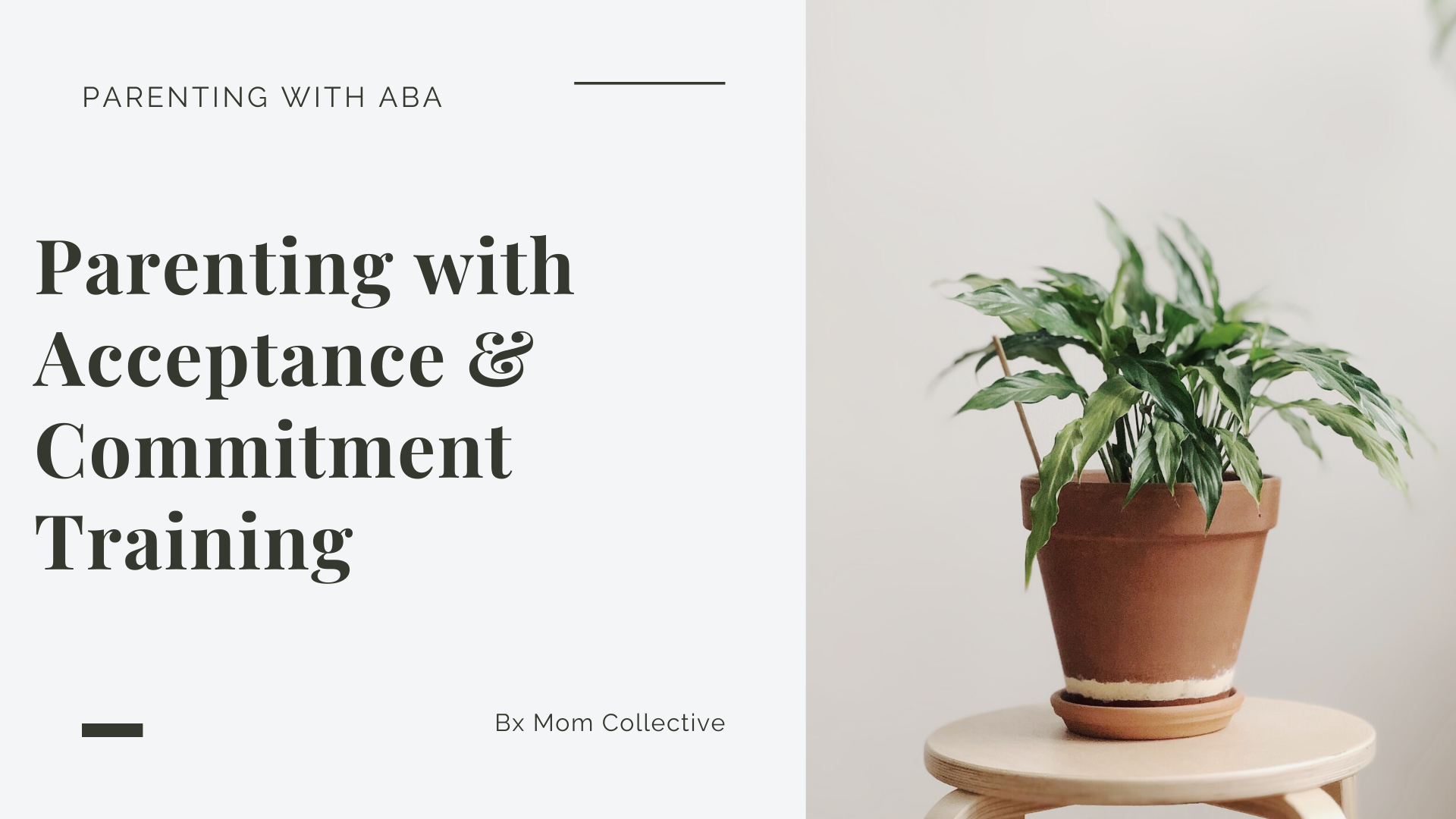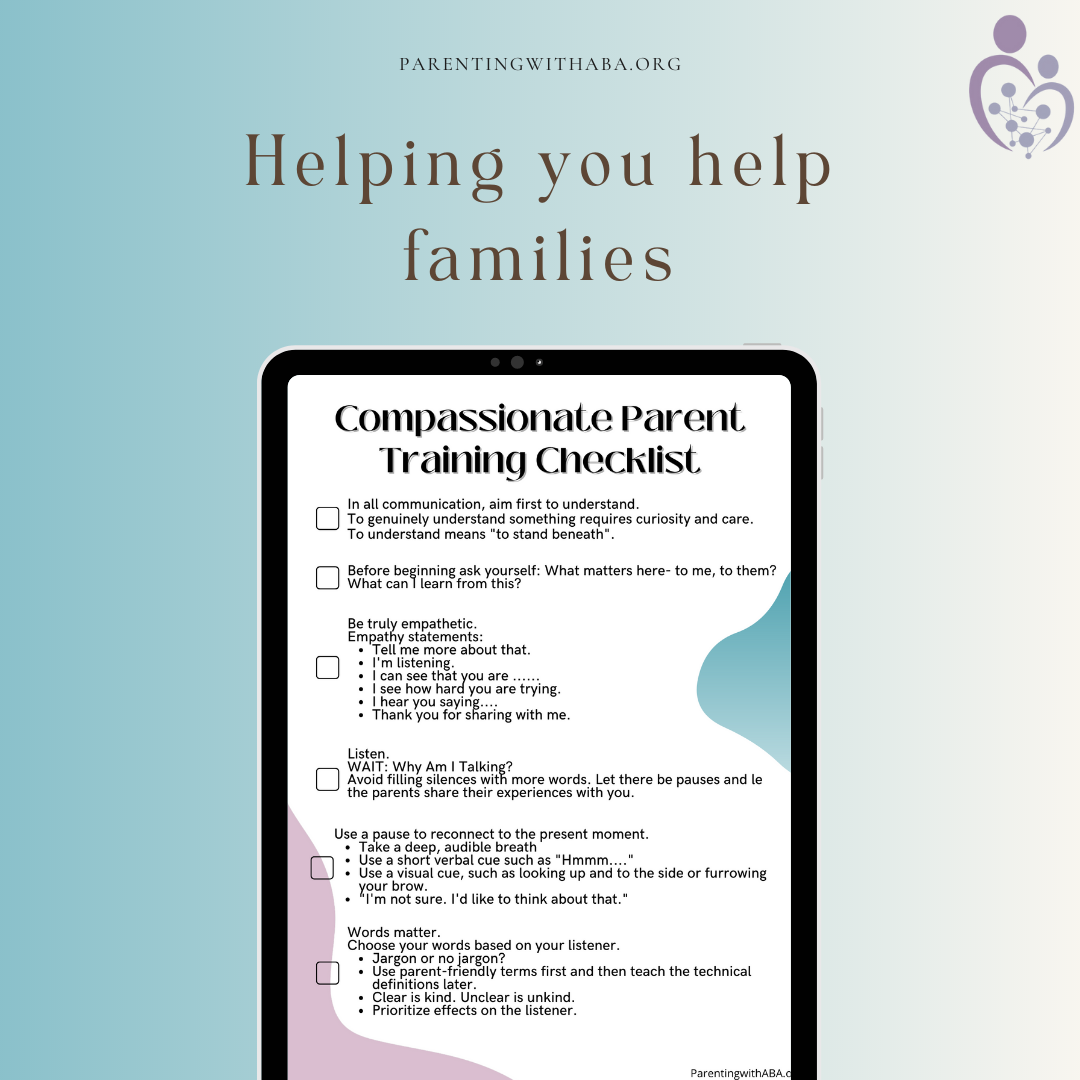 Virtual school/ distance learning support for families! 
Get 38 pages of visuals, printables, instructions, and tools to make this bizarro back to school time easier for every member of the family!
Share this glossary with the families you support or just use it to help you clarify the way you communicate our awesome science in your own words.
These definitions are created specifically with caregiver support in mind (not for studying for the BACB exam) so they are less technical and more parent-friendly. This glossary is also not an exhaustive list of ABA jargon.
Tip sheets!
A tip sheet is a 2-page document- the front page is your visual summary of the topic, the back page has links to extra easy reading and a list of research references.
Each topic includes:
Definition
Tips
Visual examples
Links to parent-friendly readings
References
20 topics included: Positive reinforcement, target behaviors, premack principle, finding reinforcers, behavior specific praise, token economies, pairing, task analysis, group contingencies, prompt hierarchy, prompt fading, modeling, matching law, video modeling, shaping, chaining, behavior skills training, motivation, behavior contracts, and self-management. 
Listening Quick Start Guide
This 17-page guide helps moms use positive strategies to get their kids to listen. Get practical strategies and ideas to turn things positive in your home today!
ebooks!
The ebooks available here are based on a specific question, scenario, or topic. Within each ebook you will find multiple behavior analytic strategies and tools. Many examples are given and visuals used throughout. These are made to read quickly and then take action steps for real change in your family!
None of these the right fit for you?
Check out our courses and membership options or message to open the lines of communication for some collaboration and/or custom training and product development!
Group Book Orders
Join the providers who provide a copy of one of these best-selling books to each of the families they work with!
Contact Leanne directly for custom bulk pricing by email Leanne.Page@ParentingwithABA.org.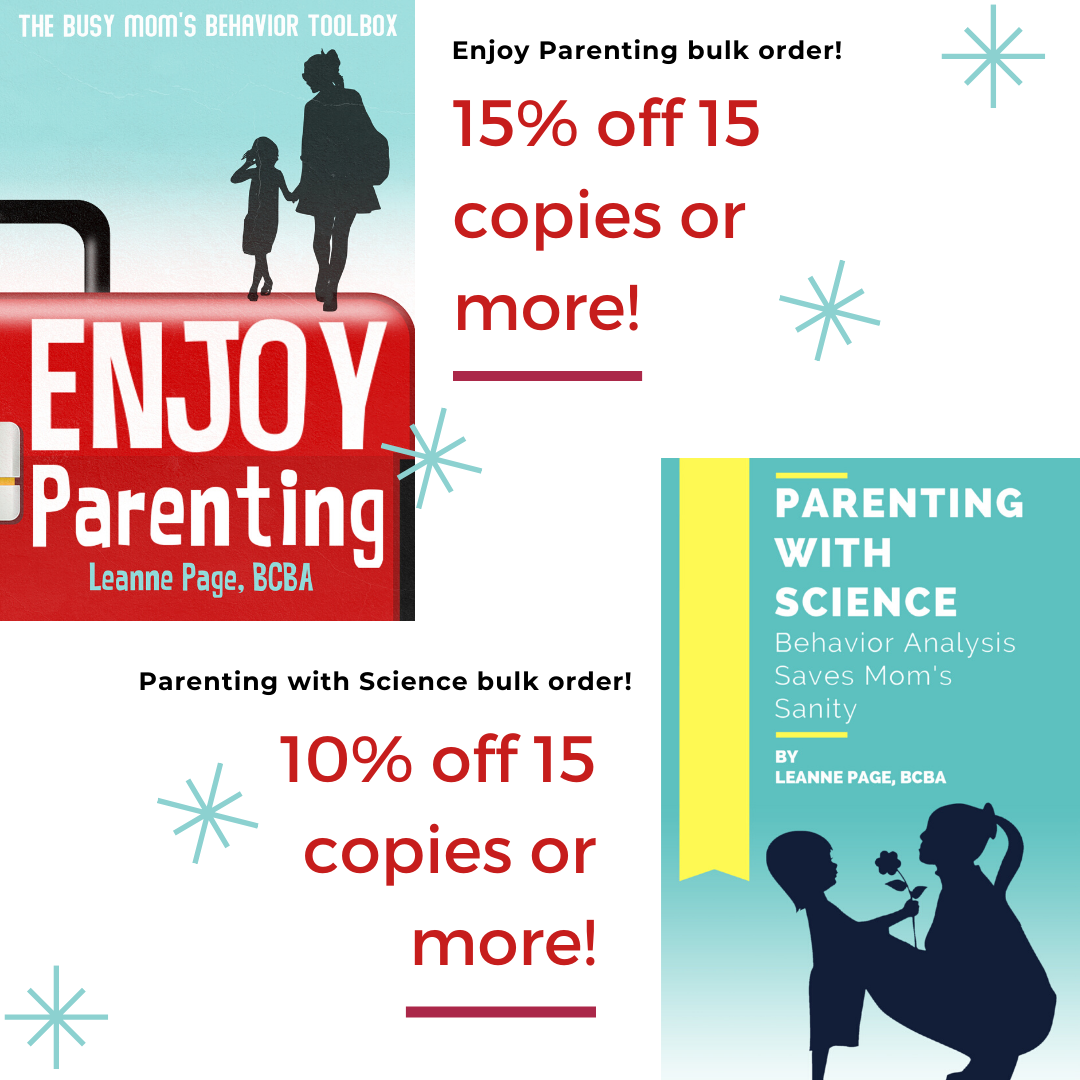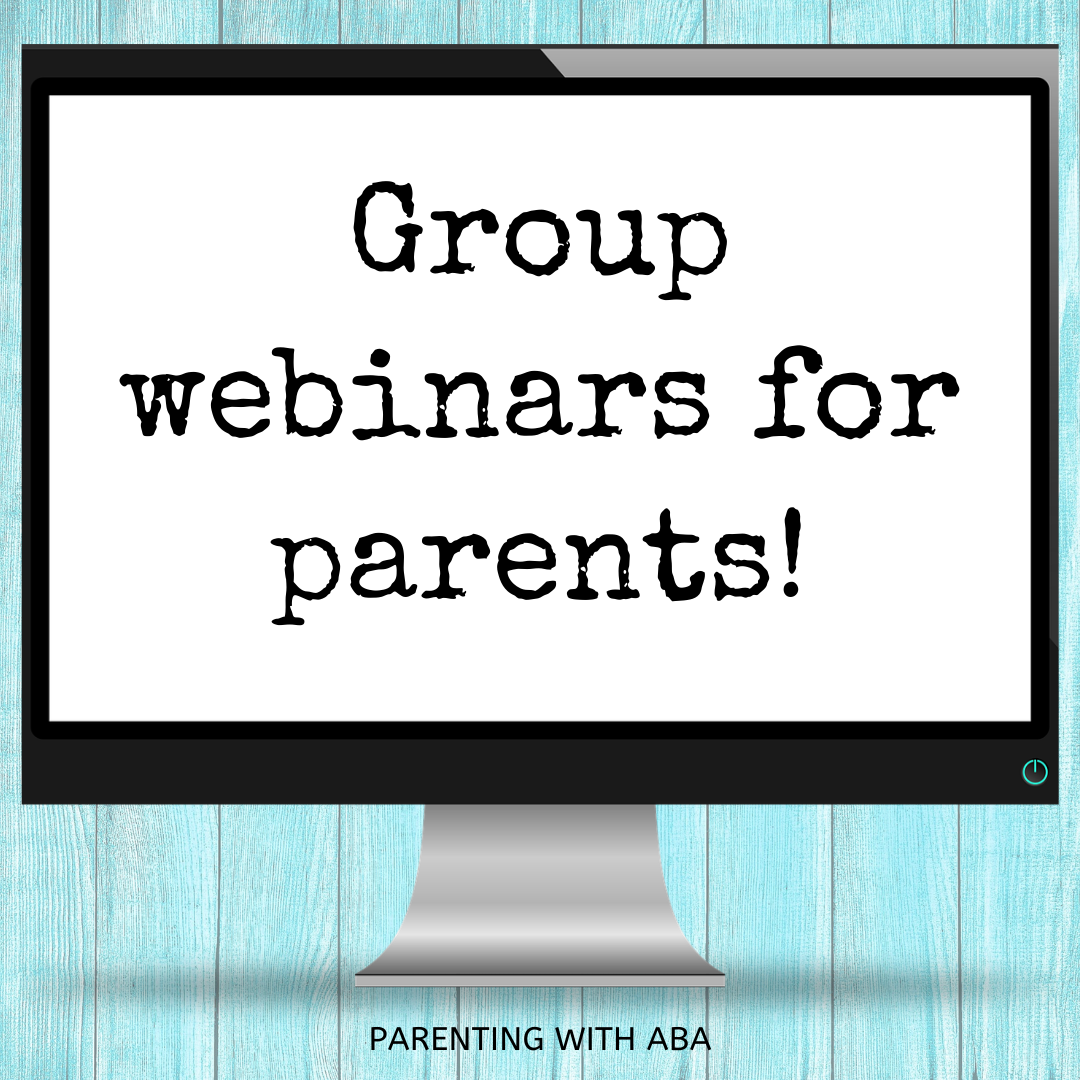 Group Webinars
Set up a group training for your parents with Leanne Page, author of Parenting with Science & Enjoy Parenting! These live online trainings can be from 30 minutes to 2 hours with plenty of time for questions & discussion. 
Topic will be customized to your group's needs along the lines of:
How we use ABA as parents all the time, even without specific behavior plans
Behavior tools to build up the good stuff
Setting clear expectations
Not just another sticker chart (token economies for parents)
Contact Leanne directly by email for pricing and scheduling Leanne.Page@ParentingwithABA.org.
Purchase a product above or contact us with questions, ideas, requests for specific topics- you name it! We would love to help you reach more families and help families find success with your own practice!