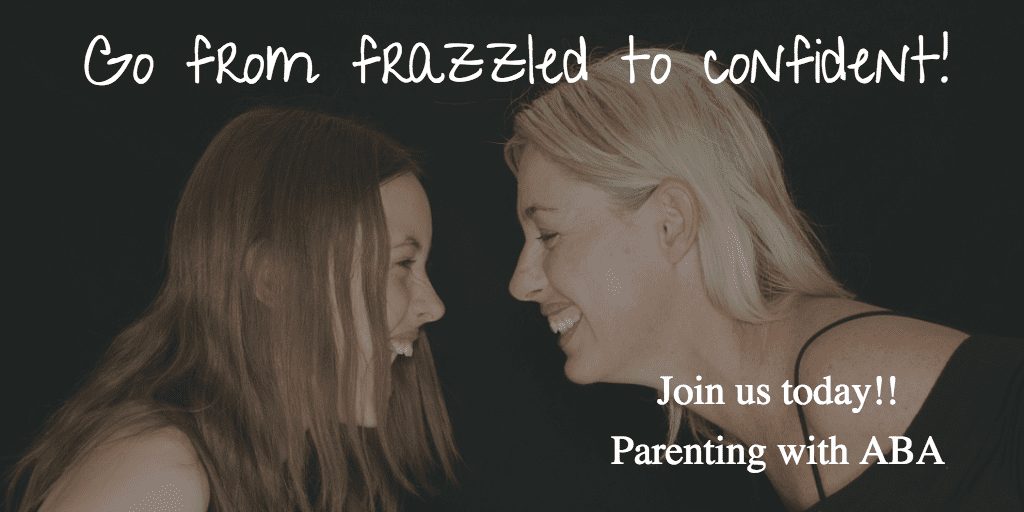 My friend Kaitlyn told me: "I'm a success story. We've been using rewards so much I don't even realize I'm doing it anymore."
Anyone can become a success story. Learn to use positive reinforcement and evidence-based behavior tools to build up desired behaviors, to teach new skills, and increase positive interactions in your family.
It doesn't take a lot of time, money, or effort. Using the science of behavior can streamline things for us as parents.
Did you watch the videos in the Turn it Positive Workshop? Did you start to see some changes in your own behavior or that of your children? How have you turned it positive?
Enrollment in the Parenting with ABA Membership is open now until Friday night. Are you ready to become a success story? We'd love to have you!
I'll be answering any and all questions and concerns in upcoming Facebook Lives! Check it out! Join us for this journey from frazzled to confident parents!