How do you feel about the Elf on the Shelf? I've found that you either love it or hate it. There's no middle ground.
I'd like to rewrite the elf's story to make it fit our positive, compassionate parenting style. Will you allow me that creative freedom?  Here we go.
There once was an elf from the north pole. They came to visit our house in December as we got excited for Christmas to come. They liked to sit on a shelf and other up high places for the better view of all the fun and loving activity in the household. They want you to have a very merry Christmas. The End.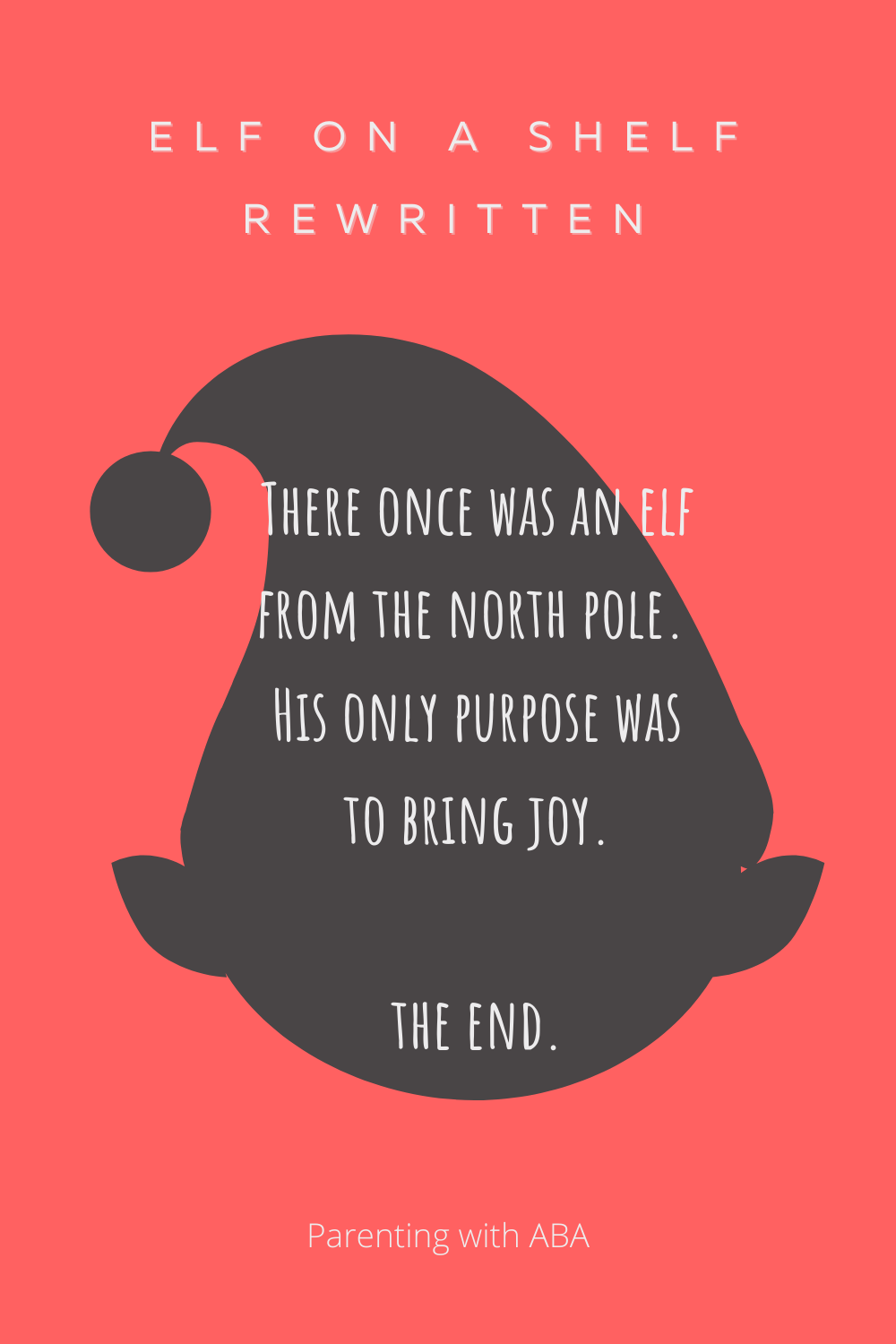 This elf is not a nark. They don't run and tattle to Santa. This elf does not threaten to take anything away from you if you happen to have a bad day here and there. This elf doesn't shame anyone for making bad choices.
If you want to have an elf that sits on a shelf in your house this month- do it! If you don't want to have one- don't do it! But make sure this holiday tradition actually aligns with the values of this holiday and of your family. An elf can sit on a shelf and just be about joy- not about spying on behavior. An elf can be about silliness and laughter- not about tattling and fear. Your elf can just be for fun.
But what if our kids have already read the book that is all about tattling and instilling fear? Just tell them it's old and out of date. "That's how people used to do it. Aren't you glad our elf is just sweet and fun and we don't have to worry about tattling or anything?"
If you are relying on this elf to help you with your kids' behavior this month, I do have good news for you. I've got lots of other behavior tools backed by science that are kind and loving and empowering. We can ditch the shame and fear- that's out of date.
There once was an elf from the north pole. His only purpose was to bring joy. The end.
Are you doing the elf on the shelf? Try my version instead of the old one. Focus on the joy and ditch the tattling and fear tactics. It'll actually work out much better in the end.
We have an elf that sits on the shelf that spreads joy. Her name is Jingle. What's your elf's name?