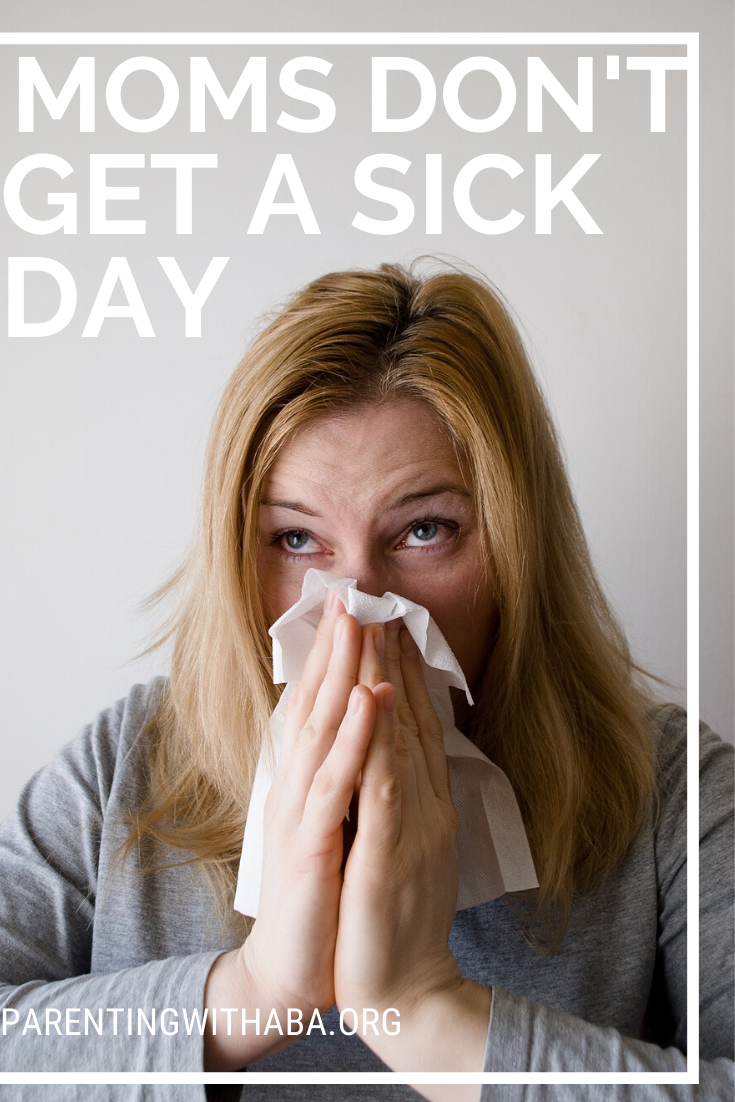 Moms don't get a sick day.
As I write this, my nose is red and raw, my eyes are scratchy, my head aches and my voice is long gone. But moms don't get a sick day.
No matter what, moms still get the meals served. My littlest had chips & queso for lunch, I didn't say it was always healthy home-cooked meals. But we keep everyone fed.
No matter what, moms make sure everyone is dressed appropriately for the weather. Sorry, dear, no shorts in November (for the most part).
Moms don't get a sick day. Our kids' needs don't stop. They don't let up. No matter how stuffy my head is right now, my little ones still need my attention and care.
Doesn't matter that my throat is raw and voice is barely audible, I still sang to my littlest one before her nap.
Moms don't get a sick day. We need to be able to ask for help on the hard days when we don't feel good. Reach out to your people and let them know what you need. Order in dinner for the fam or bust out the Trader Joe's frozen orange chicken you keep stocked for these occasions. It really is good- you should stock your freezer if you haven't already!
Moms don't get a sick day. When we have routines & systems in place, it makes it easier to survive these days. My kids know the steps for our daily routines and some even include visuals. I don't have a voice so it helps that they have been taught the steps and also that I can point to pictures when they get distracted & off task.
Moms don't get a sick day. My kids show me compassion on days like today as much as they can at their young ages. Why? Because we talk about how to demonstrate your love by helping others. We model how to be a good friend and neighbor when others need help. So today when I need help, my kids do what they can at their levels. I couldn't be prouder.
Moms don't get a sick day. We have to give ourselves extra grace on days like this. Toys all over the floor that would normally drive me crazy- there they sit and will stay for now. Getting behind on the laundry? Oh well. It's never-ending anyway. It's okay to skip a day. Giving the kids screen time when you normally reserve it for weekends or earned rewards? Do what you've got to do.  
Moms don't get a sick day. But ask for help, give yourself some grace, and give lots of positive reinforcement to your sweet kids when they help you out and do things independently.
Moms don't get a sick day, but this, too, shall pass. Hugs to you, mom.