I have some exciting news to share with you!!
 
I'm in a new documentary with a team of expert educators and parents to simplify the IEP (Individualized Education Plan) process. 
 
I'm really excited to share this information with you because I know how daunting the IEP process can be if you're not completely familiar with it.
 
You can watch the documentary on Amazon Prime Video.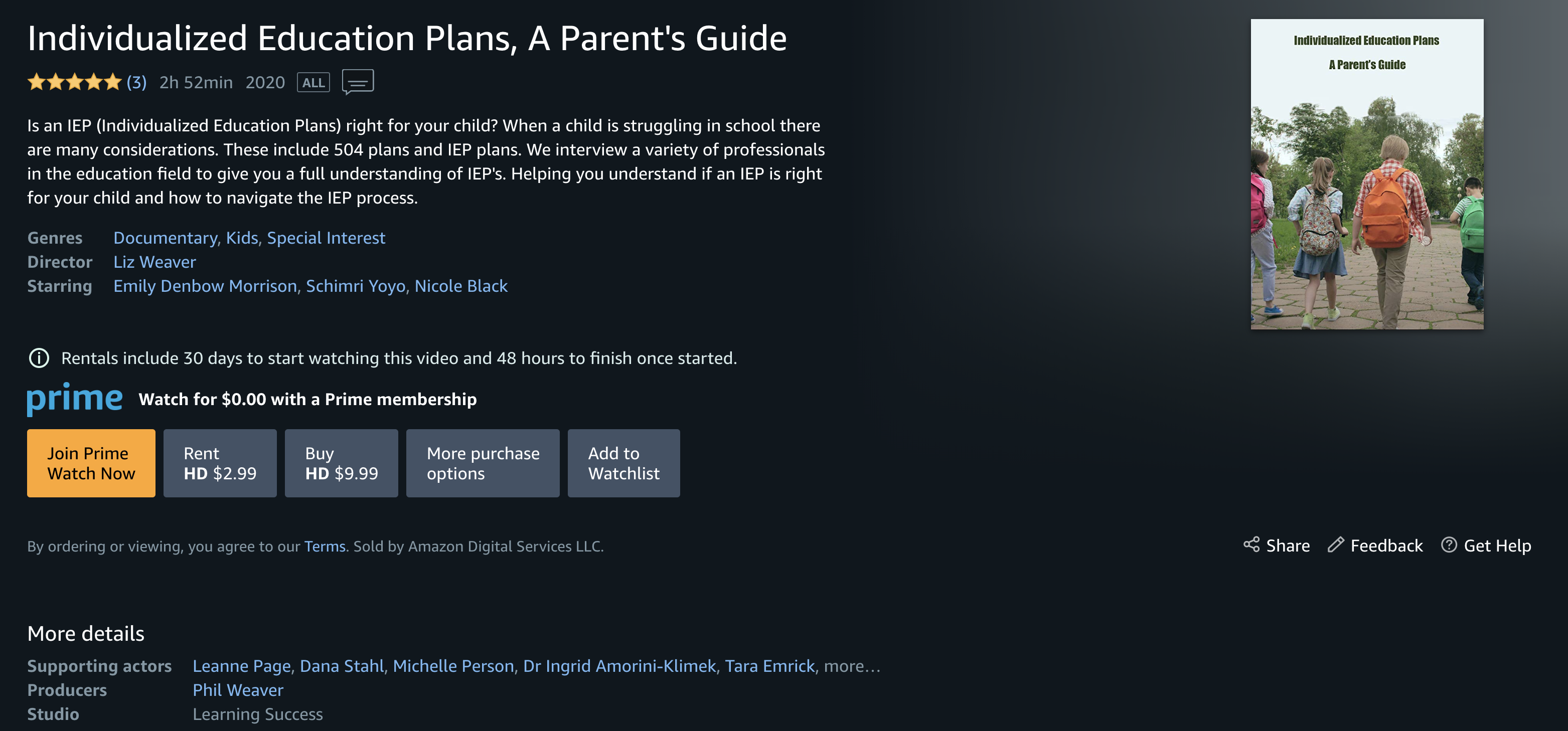 Check out the first name of supporting actors! What?! Can I add that to my job title? I'm Leanne Page, BCBA, Parent Coach, Mom, Author, and Supporting ACTOR! 🙂 
 
I'm sure you or someone you know can benefit from this documentary, so I highly encourage you share it as a free resource.