This guest post comes to us from Jane Logvinova, BCBA and co-founder of ABAdesk– a great resource and data collection software for behavior analysts and teachers.
---
Okay, I know what you're thinking. Why the heck would any child be interested in data or even care about numbers or lines unless they're in some activity book? Most importantly, why would you want to add yet another task to your already full plate?
Call me delusional, but I believe that data is this magical construct that has the power to change the behavior of anyone it touches! Like Harry's wand, it takes a little practice to get the hang of, but if you keep at it, you can achieve great things!
Data Keeps Us Accountable
When we regularly track a behavior, good or bad, we are more aware of which beast we're tackling. We are more deliberate. Data reminds us that we need to focus on this goal if we want our child to reach it. We even have a visual representation of how much or how little progress they're actually making, and have the tools to determine whether or not we need to step up our game or lower requirements to a more achievable level.
Data Keeps Us Objective
Goals MUST be clearly defined and easily measurable. This holds our kiddos the the same standard every day and allows us to easily quantify how well they perform. Additionally, goals must be reachable! We'd never ask a sedentary person to run a marathon tomorrow, so we shouldn't expect the same of our kids.
Here are a few examples of measurable daily goals:
Reading for 30 minutes
Cleaning up 10 toys
Putting on 3 items of clothing
Brushing teeth for 120 seconds
Completing 5 after school routines (hang backpack, hang coat, put shoes in mud room, put lunchbox on counter, do homework).
Data Inspires Us To Do Better
Now, let me start off by saying that data alone is NOT (usually) motivating for our little ones. Just as we need to be consistent in our definition of what a goal is, we must also be consistent in working to attain it! YOU are the fuel that propels growth. We need to provide the supports required for our kids to succeed! This means three very important things:
We are creating daily opportunities for them to practice these new skills.
We are teaching the skills they need to succeed.
We are rewarding them for reaching their goals.
With these three boxes checked, you should start to see some progress and smiles all around! You know you're on the right track when your little one reminds you to take note of their wins.
Here's an example of how you can make data work you!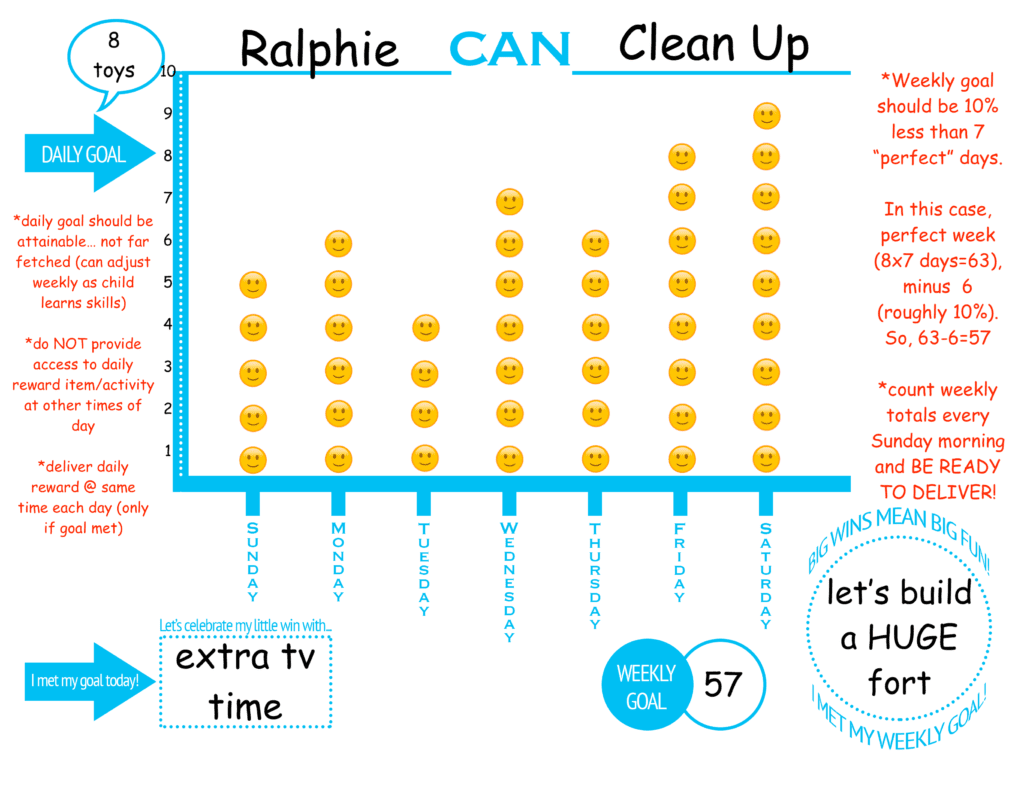 Download your own version of this here and try using data to empower yourself and your children!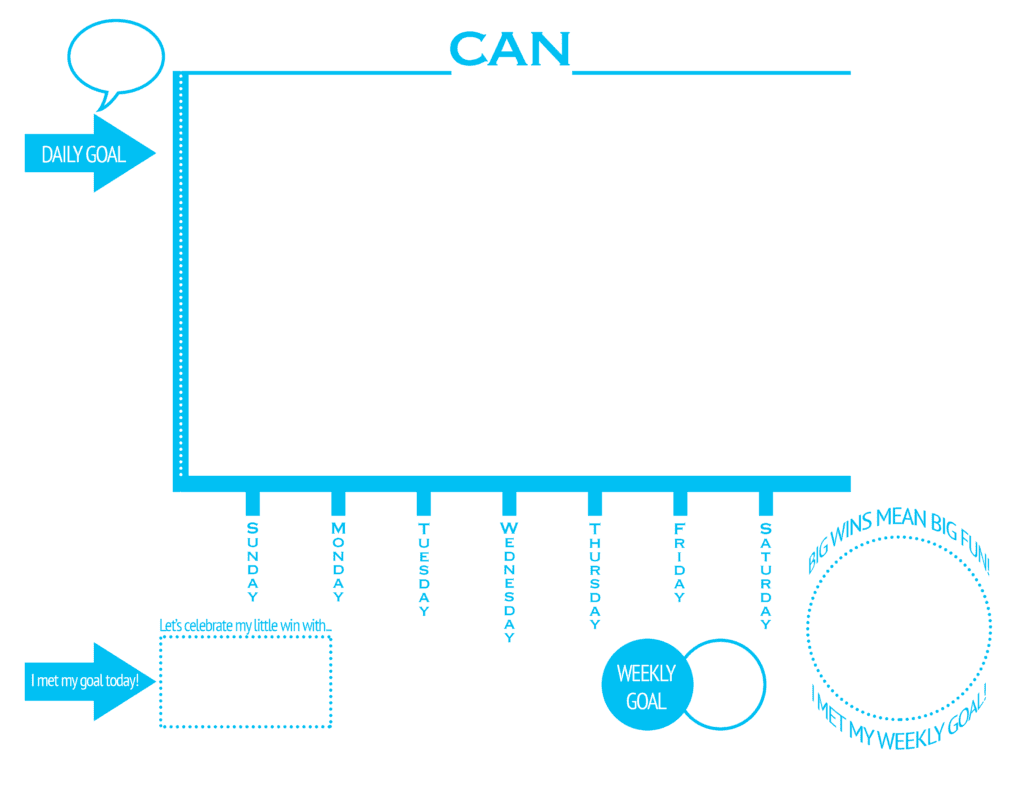 ---
Jane Logvinova is an active BCBA and Co-Founder of
ABAdesk
, data collection software for behavior analysts and educators. She has been working with children with developmental disabilities since 2011 –  first as a teacher, and now as a provider of home-based ABA services. She spent the last two years developing ABAdesk so that providers of any size and income have access to easy-to-use goal tracking software, enabling them to reduce work-load while propelling learner progress.
ABAdesk
is now available and offers 75% discounts to all teachers.