I was so honored to be a guest on Dr. Mary Barbera's podcast- Turn Autism Around.  We talked about all things ABA and parenting- shocking, I know. 🙂 
My favorite part is talking about time outs. Traditional time out is not our only option as parents. We dive more into time out from reinforcement as a consequence for problem behavior and what that means.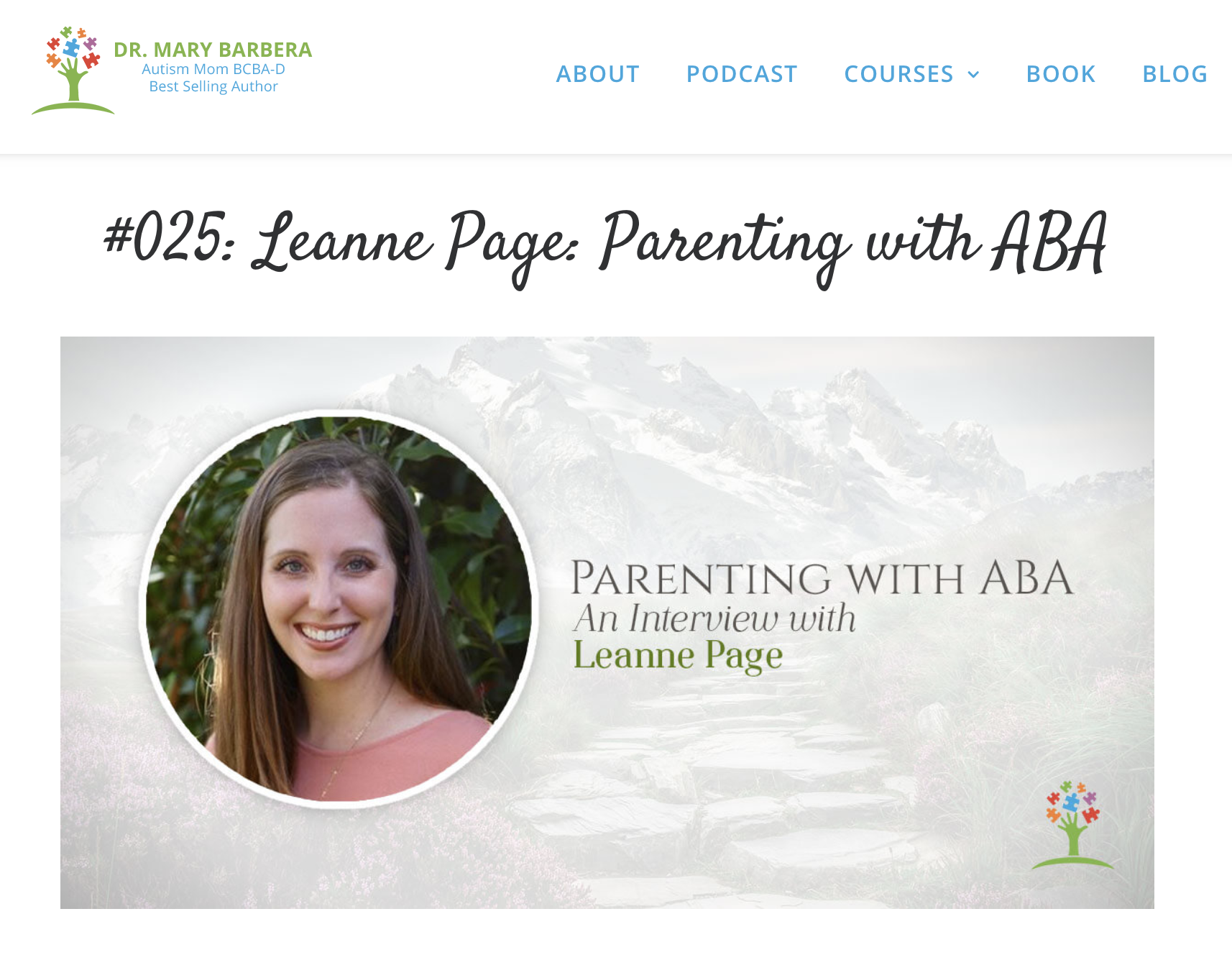 Are you ready to learn more as a parent and commit to turning things positive in your home? Get on our membership waitlist today for our next open enrollment period for the Confident Parenting Framework!