Picture this: summer days with the family, at home or traveling, or even juggling a mixed schedule of camps and activities. How does the mom look in your imaginary family? How do you look in your visions of the summer?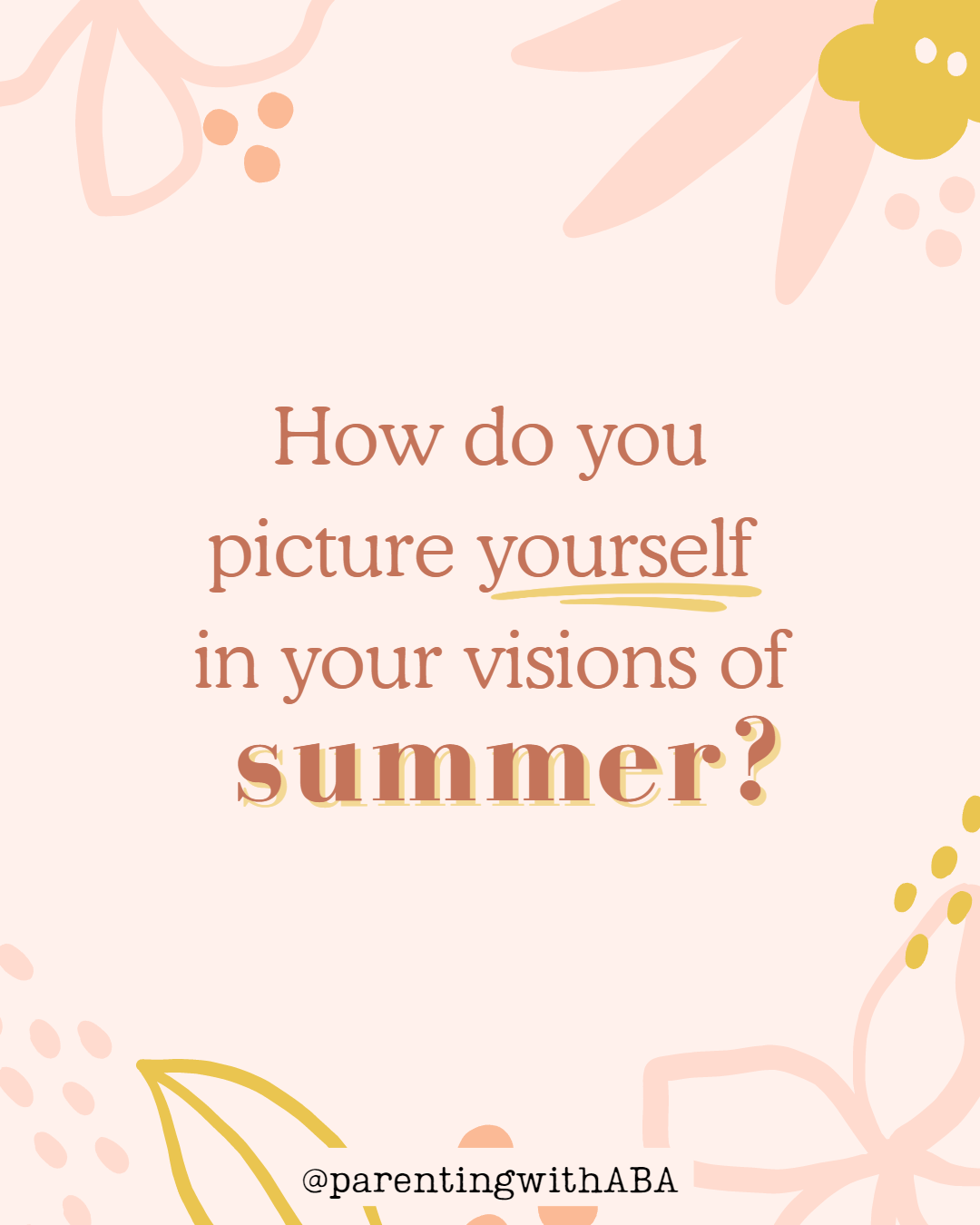 Is the summer mom smiling and laughing? Is she having fun with her family and letting go of the little things?
Is she having fun and making memories?
Or is the summer mom overwhelmed and a little snappy with her family?
Is she exhausted from trying to balance all the things and still having to manage behavior every second of every day?
Which mom do you see when you envision your summer? Which one do you want to be? Which one do you anticipate becoming this summer?
Summer can be a stressful time for moms as they navigate the challenges of unstructured days, kids' behavior, sibling conflicts, and more. With the school year coming to an end and kids being home for the summer, moms may find themselves struggling to keep everyone entertained and peaceful.
In addition to behavior challenges, moms may also find it challenging to manage unstructured days during the summer. With fewer activities and routines in place, kids may become bored and restless, which can lead to more behavior issues. This can be especially tough for moms who work from home or have other responsibilities to attend to.
Staring down days of changing schedules and different routines may bring up worries and stresses that are unique to summer.
Exclamations of "Summer break!" may lead to feelings of anxiety instead of feelings of excitement.
That's okay…
You are not alone, worried moms.
Plenty of moms feel apprehensive and quickly worn out with all that summer brings.
Moms may find themselves losing their patience more easily during the summer when they're feeling stressed or overwhelmed. With all of the challenges of managing kids' behavior, unstructured days, and sibling conflicts, it's easy for moms to become frazzled and short-tempered.
Inside the Summer Behavior Reset, get a few tangible tools that you can use right now to make summer more enjoyable for you and your kids.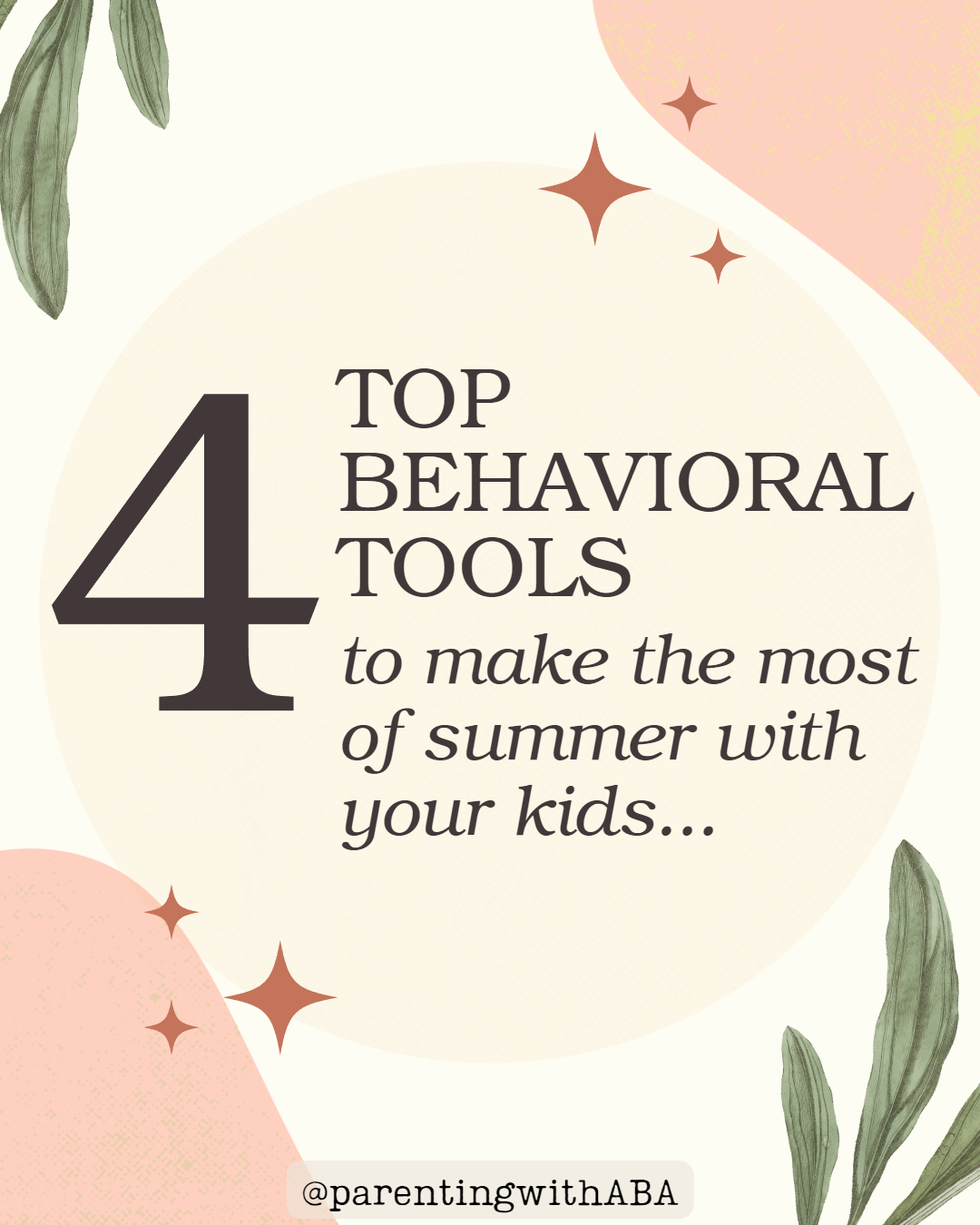 Here are my top 4 behavioral tools to make the most of these summer weeks with your kids:
Add some structure to your days.
Set clear expectations.
Include your kids in planning.
Use positive reinforcement.
With the Summer Behavior Reset, you'll get support on using these tools along with other techniques and activities to help you keep your cool and actually enjoy the months ahead.
Does facing each day with feelings or stress and overwhelm the kind of summer you want to have? Does that fit your vision of summertime mom?!
Despite the challenges of unstructured days, managing behaviors, and keeping everyone entertained and at peace, there are plenty of strategies moms can use to make summer less stressful and more FUN!
By setting clear expectations, establishing routines, and structure, and involving kids in planning and decision-making, moms can help to create a more peaceful and harmonious summer for the whole family.
Inside the all-new Summer Behavior Reset, you can gain access to quick training and encouragement on using behavioral tools to help you keep your cool and avoid summertime meltdowns. I'll share videos, emails, printables, activities, personal support, and more!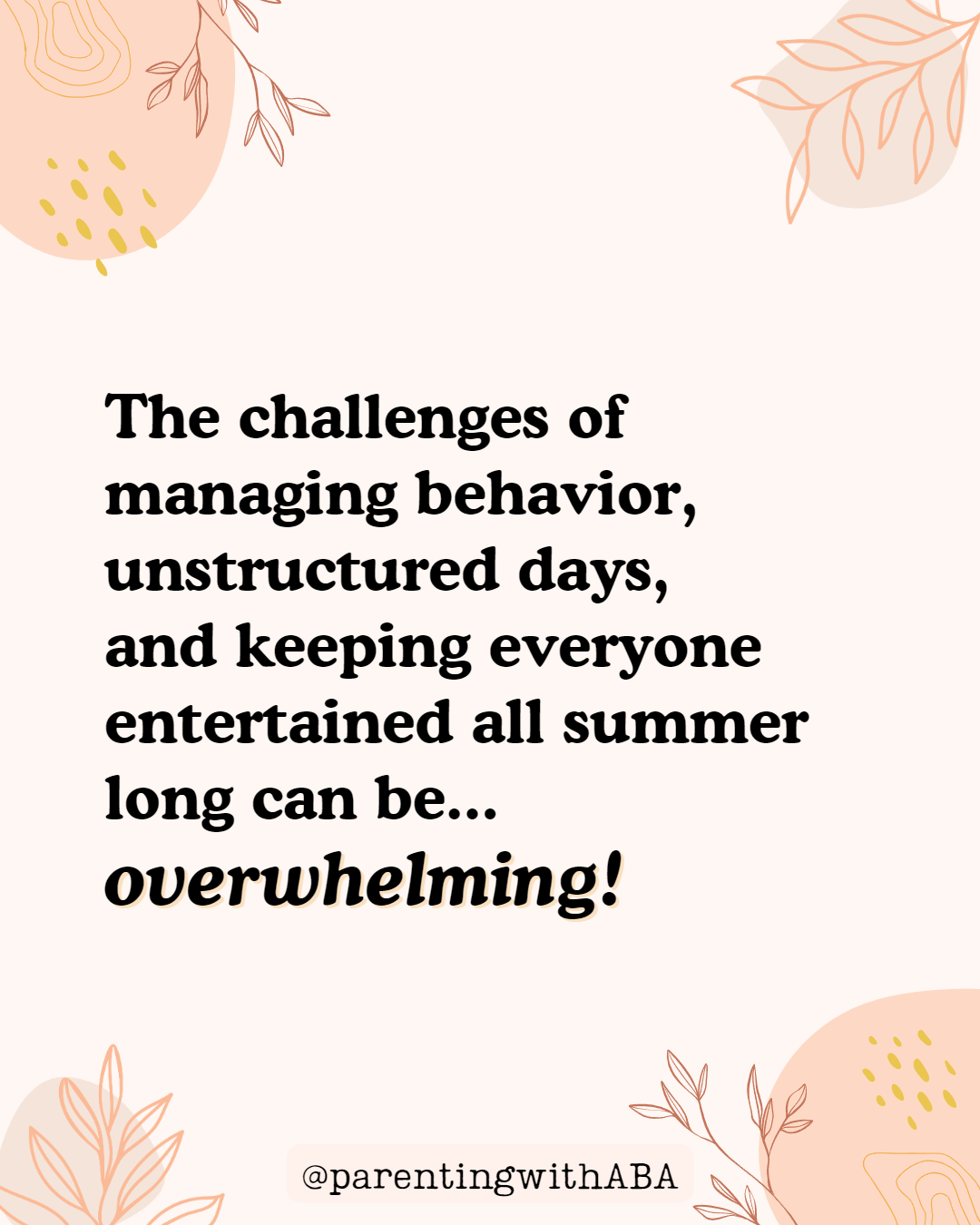 Imagine your family's summer days, whether you're at home or on the go. How do you envision yourself in this picture?
Will you be the mom who's smiling and laughing, enjoying quality time with your family and creating unforgettable memories?
Or do you see yourself feeling overwhelmed and a bit irritable with your loved ones, struggling to juggle all your responsibilities while constantly dealing with your kids' behavior?
Think about which kind of summer mom you want to be, and which one you anticipate becoming this summer.
Let's explore some ways to make this summer a little easier on you and your family inside the Summer Behavior Reset. Click here to learn more and join now!